Two Planes Collide During Air Show - Dallas, TX
Two planes collided during the Wings Over Dallas World War II Air Show last Saturday causing six confirmed deaths.
Background
At 1:20pm, during what was supposed to be a lighthearted commemoration for World War II, a Boeing B-17 Flying Fortress and a Bell P-63 Kingcobra collided. According to videos that have surfaced online, the incident was caused when the P-63 turned into the B-17 splitting the other plane in half. The identities of the aviators that were killed in the collision were released last Monday as Terry Barker, Craig Hutain, Kevin "K5" Michels, Dan Ragan, Curt Rowe and Leonard "Len" Root. Luckily, no one on the ground was injured. A member of the National Transportation and Safety Board, Michael Graham reported that he will continue to look into all potential factors that could've caused the collision. Len Root's family have set up a GoFundMe to try to raise money for a memorial taking place on December 3rd.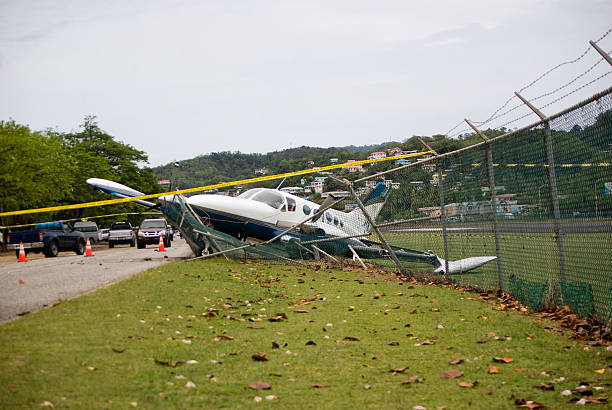 Wrongful Death?
This brings to light the concern for whether there were malfunctions within the aircraft that could have resulted in a wrongful death case. In the case of malfunctioning equipment during the routine air show, this could be a result from poor maintenance and having a lawyer representation could ensure that no one is left without what they legally deserve.
The Rocky Advantage
Although there are many lawyers that can represent you in a wrongful death case, none compare to an experienced board certified lawyer such as Rocky Walton. Among Texas attorneys, less than 3% are specialists in personal injury trial law. The credibility and qualifications of Rocky Walton and the collection of advanced attorneys working with him has established him as one of the top attorneys in the DFW area and proves his service to be unparalleled to other attorneys.
Contact Us
The person or parties responsible for commercial vehicle accidents should be held accountable for all damages related to the crash. To find out how Roger "Rocky" Walton can help you collect the compensation you are due for your losses, contact our practice online or call us at (817) 429-4299.
Related to This