There are several types of car accidents that occur on the road everyday, resulting in both property damage and personal injury. Cars can collide with other cars, trucks, motorcycles, bicycles, or pedestrians. In addition to physical injury and emotional trauma, victims are often overwhelmed by the complexity of insurance claims, dealing with uninsured and underinsured drivers, and establishing liability. Following an accident, attorney Roger "Rocky" Walton can evaluate the details of your case and advocate on your behalf. Our team can handle negotiations with insurance companies to ensure you receive just and fair compensation. If you or your loved one has been involved in an accident, contact our Grand Prairie, TX, office to discuss your case further.*
We understand these situations can be challenging, which is why we handle each case with compassion and personalized attention.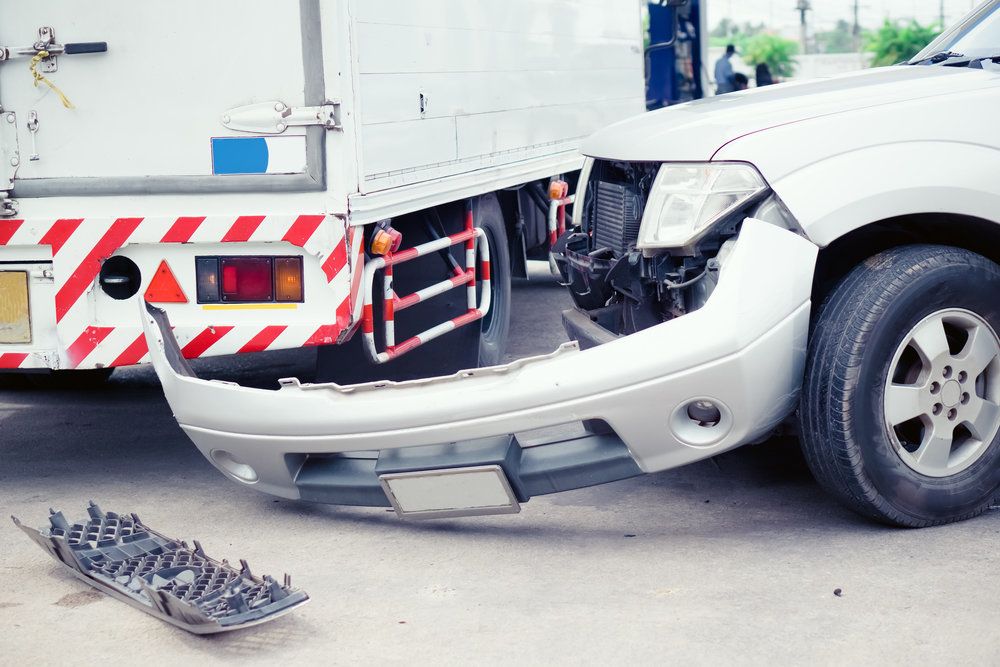 Common Auto Accidents
We handle several types of accidents at our firm, each of which requires a different legal approach:
Single vehicle accidents, which involve a single car or SUV. This type of accident can be caused when a vehicle strikes an object, such as a tree or pole, an animal, or debris in the road. A single vehicle accident can result in property damage to the car, as well as personal injury to the driver, passengers, or bystanders. If the car is moving excessively fast, it may also rollover.
Multi-car accidents, which implicate multiple vehicles. This type of accident can be caused by rear-end collisions, side-impact collisions, sideswipe collisions, and head-on collisions. Establishing liability in these situations can be complex, unless there is a clear case of negligence. Typically, victims must pursue multiple parties and their respective insurance companies.
Commercial vehicle accidents, which involve semi trucks and tractor trailers among other vehicles. These accidents often cause significant damage and life-threatening injuries. Trucks are heavier and larger than cars, which means their force of impact during a collision is substantially greater. In the case of a commercial vehicle accident, the driver, manufacturer, or corporation can be held liable for damages.
Accidents involving pedestrians, bicycles, or motorcycles, which can cause catastrophic injury in addition to property damage. Victims are often more susceptible to injury, as they are not protected by a vehicle.
Our team has the knowledge and prowess necessary to defend and protect your rights in the event of an accident. We can compile medical bills and relevant documentation to ensure you receive fair compensation for any injuries you have sustained.*
What Causes an Accident?
In order to secure restitution on your behalf, we must first determine liability. To do so, we need to investigate the circumstances surrounding an accident, including the actions of any drivers and passengers prior to impact. An accident may result from:
Excessive Speed
Distracted Driving
Failing to Abide by Traffic Laws
Road Rage
Reckless Driving
After an accident, you should receive immediate medical attention. You should then file a police report and avoid making any statements to the insurance company. If possible, it is important to obtain the contact information of any eyewitnesses, as well as take photographs of the accident. We can interview any bystanders, review footage caught on camera, and evaluate police reports in order to build a strong case.*
Contact Our Office for More Information
At the Law Firm of Roger 'Rocky' Walton, P.C., our team is dedicated to helping clients secure maximum damages following a car accident. We understand these situations can be challenging, which is why we handle each case with compassion and personalized attention. For more information about our services, please contact us online or call or text us at (817) 429-4299.*
*The personal injury information offered and contained herein, regarding personal injury statutes and claimants' rights is general in scope. No attorney client relationship with our attorneys is hereby formed nor is the information herein intended as formal legal advice.

*
*