Sharing Fault in Car Accidents: What Is Comparative Negligence?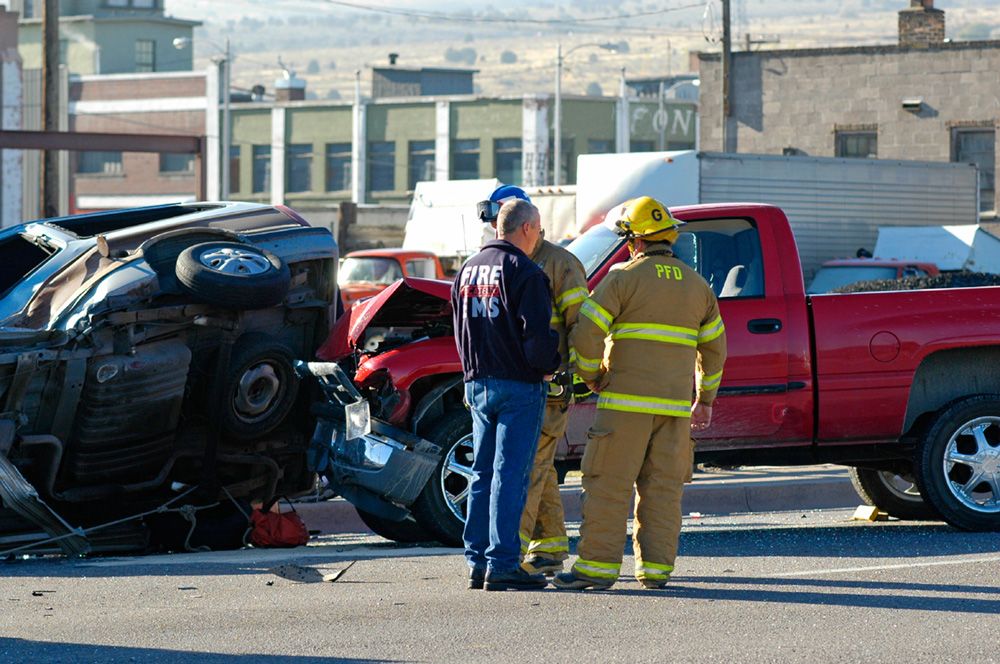 When a car accident occurs one of the first questions that needs to be answered is "who is at-fault for the collision?" Determining liability is important, because the person or party who caused the accident can be held accountable for all resulting damages of the crash, including those that are physical, emotional, and financial.
While accident liability is clear cut in some cases, in others the fault for the crash may be shared by involved drivers. Car accident lawyer Roger "Rocky" Walton helps his Arlington, TX, clients understand comparative negligence for shared liability car accidents, and how it affects compensation for accident damages.
Comparative Negligence
Comparative negligence comes into play when more than one driver shares the fault for a car accident. For example, say one driver has a green light and is traveling through an intersection while speeding. At the same time, another driver goes through the intersection against a red light and strikes the other driver while making a left-hand turn. The driver who ran the red light shares the bulk of liability for the car crash. However, the other driver's speeding may also have contributed to the accident, or the degree of resulting damages. In a case like this, comparative negligence is likely to apply.
Comparative negligence, or proportionate responsibility as it is called in Texas, means that the fault for the car crash is divided between the involved drivers. Based on the details of the accident, each driver is assigned a percentage of fault. For instance, one driver may be assigned 70 percent of accident liability, while the other is found to be 30 percent at fault.
How Comparative Negligence Affects Accident Damages
In a small set of states, if a driver is found to be even partially at-fault for a car accident, they are unable to pursue compensation for accident damages. Fortunately for our Arlington clients, Texas is not one of those states. Comparative negligence does not affect a car accident victim's right to collect compensation for accident damages, but it does impact the amount of damages they can seek.
The amount of damages a car accident victim can collect depends on their percentage of fault. So, if a driver is found to be 20 percent at-fault for a crash, they can go after the other liable driver for the full extent of their accident damages minus 20 percent. In this situation, a driver with $10,000 worth of accident damages could collect $8,000 ($10,000 - $2,000, or 20%) from the other driver.
Modified Comparative Negligence in Texas
The state of Texas applies comparative negligence for shared-fault car accidents, but they enforce a slight modification, which is referred to as the 51 percent bar. If any driver is found to be more than 50 percent at-fault for a car accident in Texas, they do not have a right to pursue any compensation for accident damages.
Get In Touch
If you've been injured in a car accident, you may be due financial compensation for damages, whether you are partially at-fault for the crash or not. To discuss your case with car accident lawyer Roger "Rocky" Walton, contact us online or call our Arlington law firm at (817) 429-4299.
Related to This